In the fast-moving maritime shipping ecosystem, maximizing profitability is not just about fixing the right voyages. Equally important to profitability is an operation's ability to understand and adapt to a diverse range of variables at every stage of the voyage. The Veson IMOS Platform's (VIP's) Operations module delivers operators a comprehensive suite of capabilities that enable them to dynamically monitor, manage, and optimize the many complexities of voyage performance.
In this brochure, you'll learn:
How VIP Operations can empower your maritime shipping organization to manage every voyage with enhanced visibility, ensuring end-to-end continuity.
Why understanding estimated and actual variance helps grow knowledge and optimize decisions.
Capabilities that allow you to track and manage all voyages, measure financial positions with full, detailed P&L with automatic updates, and leverage tasks and alerts that empower more efficient workflows.
What makes the Veson IMOS Platform different and how it delivers insight and efficiency through the broadest set of capabilities on the market.
---
Interested in commercial solutions?
Learn more about the Veson IMOS Platform, a dynamic suite of connected solutions purpose-built to handle commercial maritime workflows.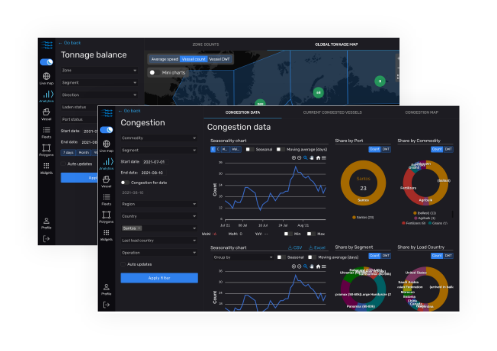 Interested in market data intelligence?
Learn more about Oceanbolt, an innovative data intelligence solution delivering high-integrity insights for maritime shipping and commodity trading.
---
"VIP Operations provides centralized, dynamic voyage performance data with detailed insight into bunker inventory, itinerary, ETA, cargo details, and more. With comprehensive, near real-time visibility, operational teams can optimize commercial performance at every stage of the voyage lifecycle."
— Veson Nautical
Operations Brochure
We have much more to explore.
Explore the useful content and resources below.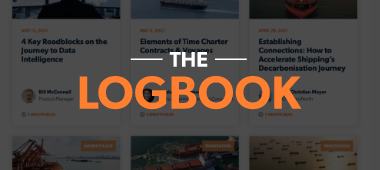 Maritime Shipping Blog
Discover articles on maritime shipping technology on the Veson Nautical blog.
Resource Center
Check out our robust library of content spanning multiple topics and formats.
Learning Portal
Explore continual learning resources and certification courses.