TONNAGE CHARTERER
One digital platform for

global marine logistics.
Bring new visibility, efficiency, and control to your seaborne supply chain with the Veson IMOS Platform (VIP).
We are proud to serve:
---
Finally, a platform and partner that

understands the marine component of the supply chain.
Wholly focused on the nuanced workflows of the marine shipping ecosystem, the Veson IMOS Platform delivers the specialized capabilities and insights you need to overcome your most pressing challenges. Explore these challenges to learn how VIP can add value to your marine freight division.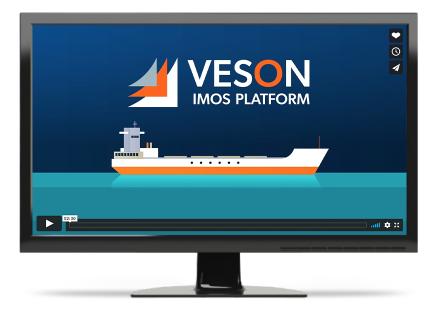 Do you have complete visibility throughout your marine supply chain?
Achieve comprehensive oversight through standardization.
The marine modality is among the least visible links in the global supply chain. VIP delivers comprehensive cargo visibility and control to enable complete coordination and continuity between your global seaborne supply chain, your internal production sites, and your external customers.
Are your decisions informed by market realities?
Make every decision in the context of the market.
In today's volatile market, organizations require full market visibility to make informed decisions and reduce costs. With a dedicated workspace for pre-trade market analysis, complete with insight into marine tonnage availability and market rates, VIP enables organizations to make the best possible decisions.
Are you struggling with outsized demurrage costs?
Analyze and proactively manage costly demurrage.
Demurrage represents one of the most significant marine supply chain costs. To prevent backups, accurately project laytime, and manage costly demurrage in a data-driven way, VIP provides dynamic berth scheduling capabilities and automated calculations that enable schedulers to operate their terminals with new efficiency.
Do you have a robust understanding of marine supply chain costs?
Proactively contain costs at scale.
To reduce costs wherever possible, marine logistics divisions require complete understanding of voyage-related expenses and market-linked insight. VIP delivers robust workspaces to manage contracts, claims, exposure, and expenses, enabling marine supply chain leaders to contain costs and strengthen their financial positions.
Are your stakeholders struggling with disparate systems?
Empower every marine supply chain user.
The seaborne supply chain is exceedingly complex to manage and reliant on the participation of numerous stakeholders. By structuring and standardizing crucial vessel, voyage, and cargo detail in a single, accessible workspace and connecting with downstream systems, VIP serves the unique needs of each and every user.
The solutions you need

to drive the value you desire.
Our comprehensive suite of connected solutions is capable of transforming every part of your seaborne supply chain.
Featured Veson IMOS Platform Solutions
Looking for a market intelligence solution?
Discover the power of Oceanbolt's high-integrity market analytics and value driven insights to inform seaborne supply chain decisions.
Your stakeholders,

empowered like never before.
Wondering how VIP can make life easier for stakeholders throughout your marine logistics division and beyond? Choose the user journey for you.
Insightful Content & Resources for Tonnage Charterers
Brought to you by our team of commercial maritime technologists.
Guide
The marine modality is different. Its roots are ancient, its reach is vast, its capacity is enormous, and its processes are exceedingly complex. Unfortunately, for many tonnage charterers around the world, the marine portion of the global supply chain is the most obscure and difficult to manage—but it doesn't have to be. In this eBook, we will explore the nuances of ocean transportation, what a specialized marine solution looks like in practice, the value that solution can bring to your business, and how the Veson IMOS Platform (VIP) can help you achieve it all.
Download the Guide
Download the Guide
Infographic
Download the Infographic
Download the Infographic
Download the Brief
Ready to bring new visibility and efficiency to your seaborne supply chain?
VIP can help you transform your marine modality into the most visible link in your global supply chain.
Discover the power of our proven platform and partnership.