brief
CO2 Emissions Calculator Product Capability Spotlight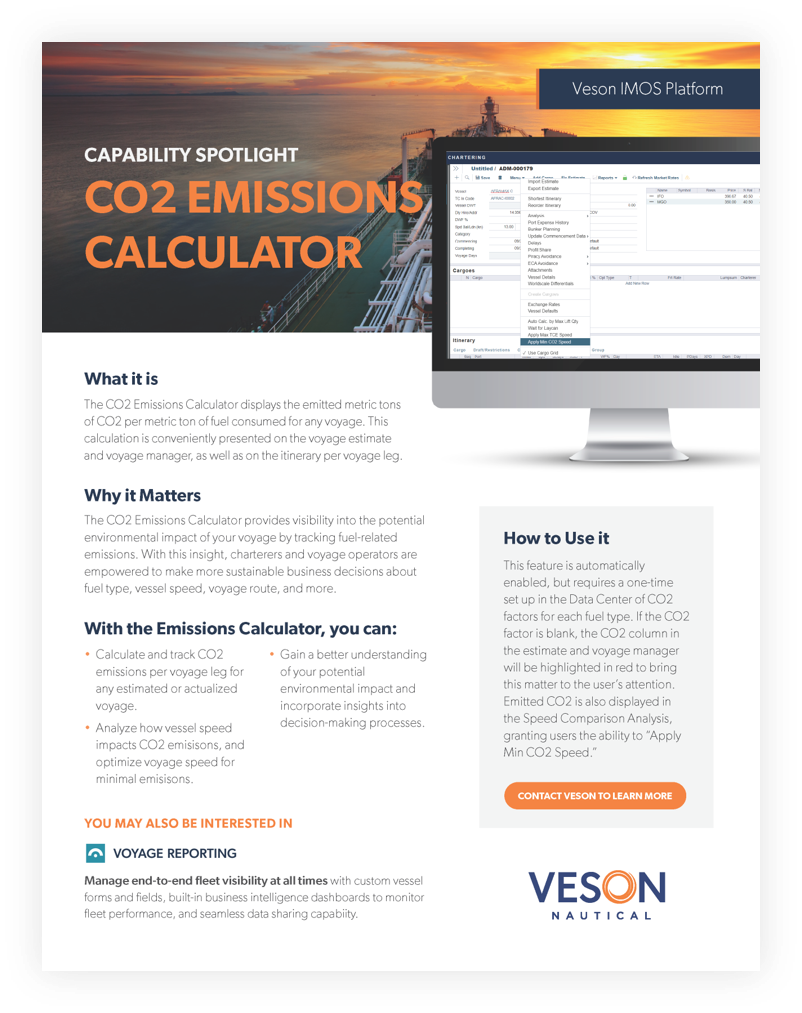 The CO2 Emissions Calculator displays the emitted metric tons of CO2 per metric ton of fuel consumed for any voyage. It provides visibility into the potential environmental impact of your voyage by tracking fuel-related emissions.
Download the sheet by filling out the form on this page.
Looking for more useful content?
Check out our blog, The Logbook.