Knowledge Empowers
Maximize the value of VIP with Veson University.
Veson University is a dynamic learning platform that empowers users to access relevant content in an interactive educational experience to continuously advance their platform knowledge, earn professional certifications, and achieve new levels of success.
Opportunities for Every Learning Goal
Let us help you find what you're looking for.
Realize Value at Every Stage of Learning
New User Onboarding
Reduce basic system training time by 50%, downsizing training to only 2.5 days.
Reference material and step by step instructions for courses while accessing test environments or going through onboarding.
Validate learning throughout courses with quizzes, homework exercises, discussion boards, and surveys.
Continuous Learning for Functional Roles
Get the most out of VIP by staying up-to-date with the latest features, functionality, and system best practices.
Continuously develop your understanding of business-critical technology, and maximize the impact you can have in your organization.
Use the system more efficiently, guided by a best-practice understanding of VIP.
SME Validation for Super Users and Process Owners
Affirm your knowledge of VIP and strengthen credibility by completing Veson University's formal certification assessment.
Lead your team with confidence, knowing you are following best practices and procedures to leverage the full value of VIP.
Ensure superusers remain up-to-date with the latest system functionality – in new modules, administrative functions, and more.
Rapid and Consistent Adoption of VIP Company-Wide
Ensure every user in your organization understands VIP in the same way, reducing information silos and increasing efficiency.
Increase yout Time to Value of software investment for VIP, with a team that has a shared understanding of the tool.
Scale system training and change management through a central, scalable learning tool.
Benefits of Continuous Learning
Empowered Users
Empower your team, and make every user a superuser.
Improved Efficiency
Leverage the system's full capabilities and mitigate downtime or productivity gaps.
Faster Onboarding
Ramp-up new personnel quickly and effectively.
Continued Progress
Remain in sync with changing market and technology capabilities.
Greater ROI
Optimally utilize the system to achieve your intended goals.
Resources to Accelerate Your Journey
Brought to you by the Veson University team.
Brief
Continual learning is indispensable to the success of any digital transformation initiative. In fact, despite the pervasiveness of digitalization across sectors, the failure rate is still alarmingly high at more than 70 percent.
Download the Brief
Download the Brief
Download the Brief
Brochure
Download the Brochure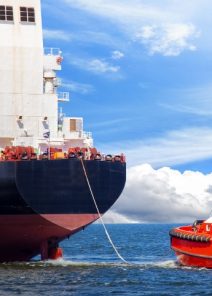 Download the Brochure
Ready to empower your team with continuous learning?
Veson can help you embrace change and maximize ROI. Discover the power of Veson University.