As digitalization challenges maritime businesses to work and think in new ways, Veson provides expertise and guidance to help clients navigate the evolving realities of a digital age. Marked by the unique ability to pair leading-edge digital innovation with a pragmatic understanding of maritime business requirements, the value of Veson's platform and partnership is unmatched in the market.
In this brochure, you'll learn:
What makes the Veson IMOS Platform (VIP) different and how it delivers insight and efficiency through the broadest set of capabilities on the market.
How VIP's core, industry, and data solutions are built to transform every part of the business.
Three-fold approach to integration across the Veson IMOS Platform, your enterprise, and the industry, to create one solution.
Why VIP delivers a differentiated experience focused on enhancing and accelerating every client's digital journey.
How VIP is an adaptable solution that enables every stakeholder to manage and maximize their commercial maritime activities.
---
Interested in commercial solutions?
Learn more about the Veson IMOS Platform, a dynamic suite of connected solutions purpose-built to handle commercial maritime workflows.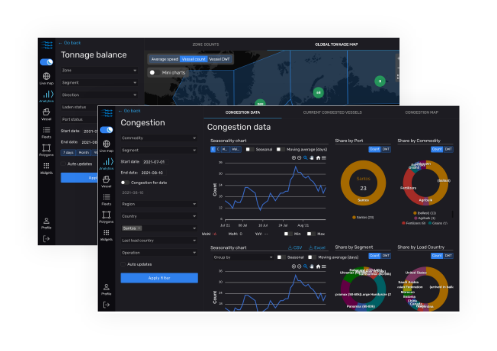 Interested in market data intelligence?
Learn more about Oceanbolt, an innovative data intelligence solution delivering high-integrity insights for maritime shipping and commodity trading.
---
"VIP empowers maritime stakeholders with the data and tools needed to make better decisions, with greater agility than ever before. We pair our proven capabilities with a dynamic, cloud-based architecture that supports the global accessibility, advanced data sharing, and seamless integration required by today's increasingly connected maritime landscape."
— Veson Nautical
The Standard Platform that Propels Maritime Commerce
We have much more to explore.
Explore the useful content and resources below.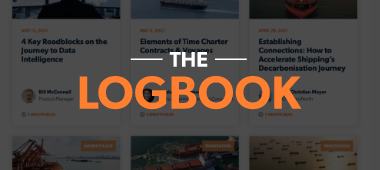 Maritime Shipping Blog
Discover articles on maritime shipping technology on the Veson Nautical blog.
Resource Center
Check out our robust library of content spanning multiple topics and formats.
Learning Portal
Explore continual learning resources and certification courses.