Charterers need the ability to evaluate the supply and demand of marine bulk freight in the market and be able to compare available options to maximize the profitability of their movements, basis many diverse parameters. Once a suitable vessel is found, Charterers must also develop estimates on their finalists in order to clarify and validate the selection. However, this task is made even more challenging due to data limitations: thousands of vessel positions, countless data sources, and inconsistent strategies. VIP Trade Hub presents data that are integrated from various sources for the purposes of filtering potential vessels/cargoes and identifying the best fit.
In this brochure, you'll learn:
The power of VIP Trade Hub, a one stop solution for pre-trade insights and market opportunities analysis.
Additional capabilities offered by VIP Trade Hub such as narrow trade options with set constraints and equivalent market rate calculations.
How to easily identify supply in the market, find the best vessels for your cargo, and evaluate market trends with comprehensive analysis in one centralized workspace.
What makes the Veson IMOS Platform different and how it delivers insight and efficiency through the broadest set of capabilities on the market.
---
Interested in commercial solutions?
Learn more about the Veson IMOS Platform, a dynamic suite of connected solutions purpose-built to handle commercial maritime workflows.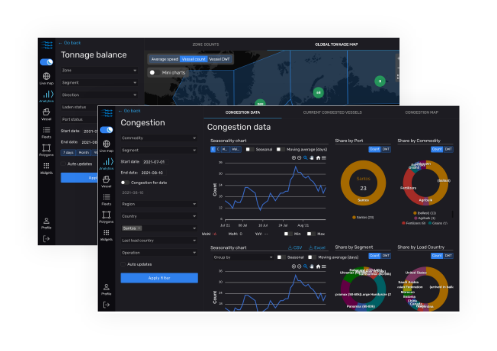 Interested in market data intelligence?
Learn more about Oceanbolt, an innovative data intelligence solution delivering high-integrity insights for maritime shipping and commodity trading.
---
"Trade Hub lets you review a consolidated list of estimated trade results to help you determine the best match. Simply select the trade that best suits your needs to progress your negotiations and your fixture workflow."
— Veson Nautical
Trade Hub Brochure
We have much more to explore.
Explore the useful content and resources below.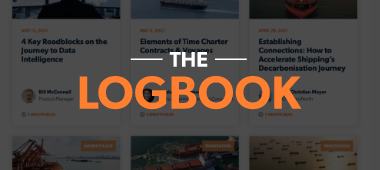 Maritime Shipping Blog
Discover articles on maritime shipping technology on the Veson Nautical blog.
Resource Center
Check out our robust library of content spanning multiple topics and formats.
Learning Portal
Explore continual learning resources and certification courses.