Take a deep dive into the future of maritime shipping with us as we review the path the industry has taken to date and the many benefits our collective investments will unlock by 2030.
In this guide, you'll learn:
Key stages in digital adoption within the maritime shipping ecosystem over the last several years.
How the innovation adoption curve demonstrates that digitalization in maritime shipping has reached critical mass.
Five exciting digital breakthroughs that will shape the next decade of innovation in maritime shipping.
Actionable steps to help you direct your own journey and capitalize on the next decade of digital breakthroughs.
Why Veson Nautical and the Veson IMOS Platform are the right platform and partner to help you make strides toward 2030.
---
Interested in commercial solutions?
Learn more about the Veson IMOS Platform, a dynamic suite of connected solutions purpose-built to handle commercial maritime workflows.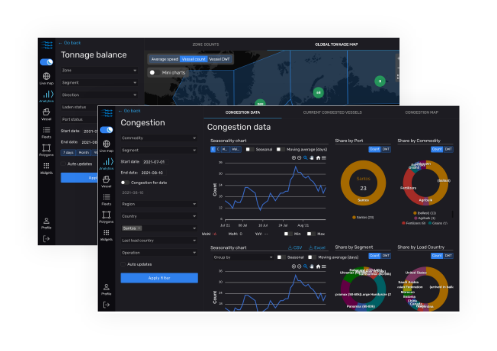 Interested in market data intelligence?
Learn more about Oceanbolt, an innovative data intelligence solution delivering high-integrity insights for maritime shipping and commodity trading.
---
"It's only natural that digitalization should continue to reach new heights in the maritime shipping space as organizations on both sides of the contract seek out the dividends previously reserved for the digitally advanced. As digital platforms become ubiquitous, digitalization is expected to hit a critical saturation point, elevating the entire industry to new heights. Among the next decade's exciting breakthroughs, we anticipate new innovations in real-time visibility, human-digital connections, cross-stakeholder connectivity, and data-driven insight."
— Veson Nautical
Stepping Confidently into the Future: What Will 2030 Mean for Maritime Shipping?
We have much more to explore.
Explore the useful content and resources below.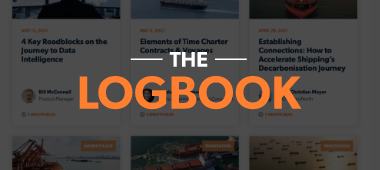 Maritime Shipping Blog
Discover articles on maritime shipping technology on the Veson Nautical blog.
Resource Center
Check out our robust library of content spanning multiple topics and formats.
Learning Portal
Explore continual learning resources and certification courses.