TRAINING
Tasks & Alerts Live Training
The Tasks & Alerts functionality allows users to create custom business specific rules to alert users and drive workflow throughout the Veson IMOS Platform. Using the Tasks & Alerts functionality allows you to take your workflows and controls to the next level.
The training will be led by Senior Veson Nautical Consultants, guiding you through IMOS best practices. There will be hands-on exercises during the training, these will help make sure that the concepts covered during the workshop are clear.
What You'll Learn:
How to access and review existing Tasks & Alerts
How to create new Tasks & Alerts
How to create rule conditions using variables and condition groups
How to use customer expressions and create custom fields in Data Dictionary
How to use Tasks & Alerts once they are defined
How to use Tasks & Alerts via the VIP API
Tasks & Alerts in Report Designer
And more…
Who Should Attend
Veson IMOS Platform users that would like to build their own Tasks & Alerts and understand the capabilities of the system.
Business Application Owners / IT Department resources that would like to get insight on how to create Tasks & Alerts and support the business with set-up and configuration.
We have much more to explore.
Explore the useful content and resources below.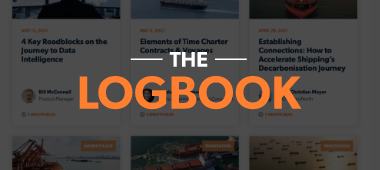 Maritime Shipping Blog
Discover articles on maritime shipping technology on the Veson Nautical blog.
Resource Center
Check out our robust library of content spanning multiple topics and formats.
Learning Portal
Explore continual learning resources and certification courses.