Webinar
Achieving Scalability with Greater Data Harmony
Wednesday, April 7, 2021
10 AM SGT | 10 PM EDT | 25 minutes
Join Vishal Khattri, Director of Professional Services at Veson Nautical as he explores how to "Achieve Scalability with Greater Data Harmony." Unstructured communication and fragmented data are the inefficiencies that have traditionally plagued the maritime industry. We are all speaking different digital languages with different technologies, systems, and lack of standards.
Technology provides the means for standardization; however, it is widespread adoption from key stakeholders and regulatory bodies that will really be the game-changer for setting standards. Maritime Industry counterparties should collectively agree on a common system of standards, in order to move forward. Data transparency and sharing is the key to making informed decisions. Interoperability, or data harmony between systems, is an achievable goal through 'Direct Digital Connections'.
All webinars will be available on-demand after the live session for your viewing.
---
Meet Our Presenters
Vishal Khattri
Director, Professional Services APAC
Based in Singapore, Vishal Khattri joined Veson Nautical as a Project Manager / Consultant in 2013, and in addition to his Consulting role has since taken on managing the Professional Services team in Singapore, as the Director of Professional Services, APAC. He provides consulting, implementation, and training services for Veson clients, strategy and budget execution for the APAC office, and resource management for the Services team.
We have much more to explore.
Explore the useful content and resources below.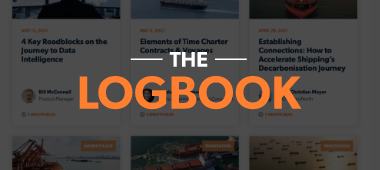 Maritime Shipping Blog
Discover articles on maritime shipping technology on the Veson Nautical blog.
Resource Center
Check out our robust library of content spanning multiple topics and formats.
Learning Portal
Explore continual learning resources and certification courses.