Webinar
From Data to Action: Surfacing Key Insights Throughout the Maritime Workflow
Wednesday, September 15, 2021
9:00 AM EST | 30 minutes
Are you making the most of your data?
The commercial maritime shipping industry has been wrestling with the volume and application of data for years now. And yet, the industry has a long way to go when it comes to harnessing the metrics and insights generated in a meaningful, contextual, and actionable way. It's time that our efforts in data intelligence yield the game-changing value we were promised. To explore exactly how to realize the full value of your data, we invite you to join us.
During the webinar, we will discuss:
The growth and value of maritime shipping data
Critical steps on your journey to fully utilize your data
Key performance indicators for primary industry stakeholders
VIP's unrivaled ability to transform data into value
All webinars will be available on-demand after the live session for your viewing.
Who Should Attend
Stakeholders who are involved directly or indirectly with the seaborne supply chain.
Maritime shipping professionals who commercially operate voyages.
Anyone interested in data-driven decision making within the maritime industry.
---
Meet Our Presenters
Per Ostman
Director, Product
As Director of Product at Veson, Per is responsible for the management and strategic direction of Veson's product roadmap. In his tenure with the company, Per has held a variety of roles, spanning multiple departments at Veson, including Senior Project Manager and Veslink Product Manager.
Ayodele Fashakin
Director of Global Commercial Solutions Consultants
Ayo Fashakin joined Veson Nautical in 2011, and now serves as the company's Director of Global Commercial Solutions Consultants (CSC). In this role, Ayo is leading the growth of Veson's new CSC team, which supports the commercial organization with technical demonstration and expertise.
We have much more to explore.
Explore the useful content and resources below.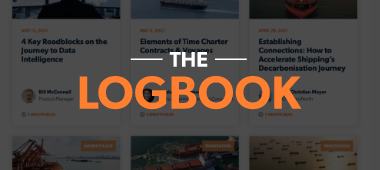 Maritime Shipping Blog
Discover articles on maritime shipping technology on the Veson Nautical blog.
Resource Center
Check out our robust library of content spanning multiple topics and formats.
Learning Portal
Explore continual learning resources and certification courses.