Webinar
How to Dynamically Manage Berth Activities
Wednesday, February 24, 2021
10 AM EST | 60 minutes
In this webinar, Veson Nautical's Product Manager Silvia Tower and Strategic Account Manager Ignacio Labarthe explore the developments and continuous innovation of Veson's Berth Scheduling tool; showing you how to efficiently move equipment around specific berths, reduce demurrage exposure, and gain granular visibility through an intuitive, visual workspace.
All webinars will be available on-demand after the live session for your viewing.
---
Meet Our Presenters
Silvia Tower
Product Manager
As a Product Manager, Silvia works with Veson's Product Development team to align the Veson IMOS Platform (VIP) roadmap with the evolving needs of the marketplace, ensuring Veson is developing and prioritizing the capabilities that matter most to clients.
Ignacio Labarthe
Account Manager
Ignacio is an experienced shipping and software professional with an academic background in international business, politics and trade. As an Account Manager for the Americas region at Veson, Ignacio is continually focused on finding new ways to add value to the businesses of our clients.
We have much more to explore.
Explore the useful content and resources below.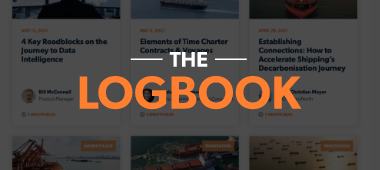 Maritime Shipping Blog
Discover articles on maritime shipping technology on the Veson Nautical blog.
Resource Center
Check out our robust library of content spanning multiple topics and formats.
Learning Portal
Explore continual learning resources and certification courses.