Webinar
Just In Time Concept through Optimization
Wednesday, January 21, 2021
9 AM SGT | 8 PM EST | 30 minutes
In this Webinar, Just In Time Concept through Optimization, Jonathan McLean, Principle Technical Account Manager, will touch upon how digitalization is the driver for change in the maritime industry, explain the "Just In Time" concept, demonstrate how the Veson IMOS Platform enables "Just In Time" practices, and more.
All webinars will be available on-demand after the live session for your viewing.
---
Meet Our Presenters
Jonathan McLean
Principle Technical Account Manager
As a Strategic Account Manager, Jonathan leads the APAC Account Management Team while also engaging with Veson clients and partners in the region. Having had different roles at Veson during his tenure, Jonathan is well-positioned to understand both the workings of Veson's clients, and Veson's internal teams. Jonathan has a firm belief in the benefits of technology to an organization, and is especially excited for how technology is enabling a more environmentally sustainable future for the maritime shipping industry.
We have much more to explore.
Explore the useful content and resources below.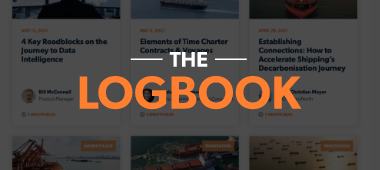 Maritime Shipping Blog
Discover articles on maritime shipping technology on the Veson Nautical blog.
Resource Center
Check out our robust library of content spanning multiple topics and formats.
Learning Portal
Explore continual learning resources and certification courses.