Webinar
Managing Financial & Operational Risk:
4 Essential Factors to Go from Reactive to Proactive
Risk in its various forms is at the forefront of the maritime industry's mind. While maritime shipping stakeholders can not necessarily eliminate risk, which often arises from a variety of external forces, there are several ways they can better identify, manage, and respond to this risk and its financial impact on their organization. Join us for our next INNOVATE Series webinar to explore how your organization can proactively address financial and operational risk in your workflow.
What You'll Learn:
Key sources of financial and operational risk, and how they intersect
The importance of addressing risk within the maritime shipping industry
How maximizing control is key to mitigating risk
The four primary ways the Veson IMOS Platform enables clients to proactively manage risk
And more…
In this webinar, Sam Farhadi, Senior Product Manager at Veson Nautical, will discuss the importance of proactive risk management in today's maritime shipping ecosystem, and explore key use cases that showcase the Veson IMOS Platform's capabilities for financial and operational risk management.
Who Should Attend
Commercial vessel owners and operators looking to maximize their control over risk.
Marine logistics professionals focused on better managing financial and operational risk.
Anyone whose organization is being impacted by financial and operational risk factors.
---
Meet Our Presenters
Sam Farhadi
Senior Product Manager
Sam rejoined Veson in 2021 as a Senior Product Manager, building on her previous Veson experience in both Product and Professional Services. Sam's breadth of industry knowledge and passion for maritime shipping make her a leader within Veson and a key advocate for clients and users.
We have much more to explore.
Explore the useful content and resources below.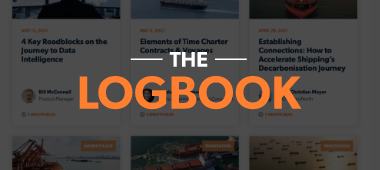 Maritime Shipping Blog
Discover articles on maritime shipping technology on the Veson Nautical blog.
Resource Center
Check out our robust library of content spanning multiple topics and formats.
Learning Portal
Explore continual learning resources and certification courses.