Webinar
Optimize your Business Decisions with Chartering
Wednesday, March 10, 2021
10 AM SGT | 9 PM EST | 30 minutes
As a busy vessel charterer, your role is among the most complex and essential in the maritime shipping world. From fixing the most profitable voyages to evaluating ongoing opportunities, adapting to market conditions, and accurately managing contracts, your daily work includes a diverse range of functions—all of which are vital to the success of your business. Join Veson Nautical's Consultant, Greg Andrle as he demonstrates how to optimize your business in today's dynamic market.
All webinars will be available on-demand after the live session for your viewing.
---
Meet Our Presenters
Greg Andrle
Consultant
As a Commercial Solutions Consultant at Veson, Greg provides integral support for the Account Management and Sales teams, engaging in discovery sessions, performing demoes and keeping up with the latest VIP developments to help drive new business. Prior to this role, Greg was a Professional Services Consultant for Veson, leading trainings and participating in all phases of VIP implementations.
We have much more to explore.
Explore the useful content and resources below.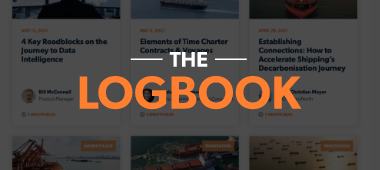 Maritime Shipping Blog
Discover articles on maritime shipping technology on the Veson Nautical blog.
Resource Center
Check out our robust library of content spanning multiple topics and formats.
Learning Portal
Explore continual learning resources and certification courses.