Webinar
Understand your Market Position with Trading & Risk Webinar
Wednesday, February 3, 2021
10 AM EST | 3 PM GMT | 11 PM SGT | 15 minutes
As a trader, actionable intelligence is key to making informed and expedient trade decisions that minimize exposure and maximize profit. In this webinar, Veson Nautical Consultant Kent Madeira shows how you can centralize the management of all of your physical and paper agreements, instantaneously synthesize and interpret data, continuously assess your market position, and make the best possible decisions for your business.
All webinars will be available on-demand after the live session for your viewing.
---
Meet Our Presenters
Kent Madeira
Consultant, Professional Services
As a consultant for our Professional Services Group here at Veson, Kent actively engages our clients to engage essential superusers and stakeholders early on in the implementation process, then actively empower them to accelerate and maximize the value of the Veson IMOS Platform (VIP) in their organizations.
We have much more to explore.
Explore the useful content and resources below.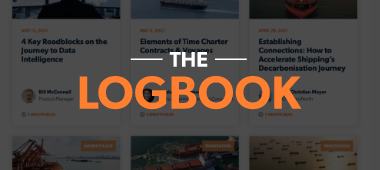 Maritime Shipping Blog
Discover articles on maritime shipping technology on the Veson Nautical blog.
Resource Center
Check out our robust library of content spanning multiple topics and formats.
Learning Portal
Explore continual learning resources and certification courses.