BUSINESS CASE
Working to gain critical buy-in? We can help.
Complete our short assessment and we'll build your custom business case.
Get the cross-functional buy-in you need to take your maritime shipping organization to the next level.
Digitalization in the maritime shipping ecosystem continues to propel forward, and the importance of a dynamic commercial platform has never been greater.
But selecting and implementing a new technology platform isn't an easy feat—and we understand that. Getting critical buy-in requires a strong business case that takes a critical look at your organization's key objectives to ensure a strong solution fit and position your implementation for success.
Once you've received your business case, a Veson rep will follow up to review it with you.
Fill out our quick, 3-step assessment and receive a customized business case that will break down:
Your organization's strategic, operational, and functional objectives
Key use cases where the Veson IMOS platform will add value
The advantages & disadvantages of your existing approach
The importance of a structured implementation plan
The benefits for your organization's stakeholders
---
Why should I take the 3-step assessment?
Identify the strategic priorities and functional areas that need to be addressed.
Surface key use cases where the Veson IMOS Platform will add value to your business.
Lay the groundwork for a strong solution fit and cross-functional buy-in.
---
A Blueprint for Value
Interested in learning more about the importance of a strong business case in building cross-functional buy-in? Access the free preview of our business case guide.
We have much more to explore.
Explore the useful content and resources below.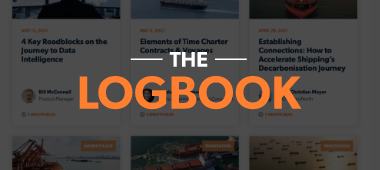 Maritime Shipping Blog
Discover articles on maritime shipping technology on the Veson Nautical blog.
Resource Center
Check out our robust library of content spanning multiple topics and formats.
Learning Portal
Explore continual learning resources and certification courses.