Tap into the

full range of platform capabilities.
A successful digital journey doesn't end with go-live. That's why we provide a full range of user-centered services to empower your user community to succeed. Through responsive support, flexible learning options, and self-help resources, our global support ecosystem enables our diverse community of clients and users to grow their knowledge of the platform, resolve questions quickly, and maximize return on their investment.
Fostering success beyond implementation.
Veson University




Training & Certification
The more you know, the more you can do. Our flexible suite of self-paced digital training and certification offerings enable our clients to empower every user, ramp up new team members quickly, and engage in continuing education to advance knowledge of the platform. Built by our team of expert consultants, our Veson University courses are specifically designed to deliver value to users of all verticals, levels, and functional roles.
Features role-based learning paths to ensure the most relevant content.
Delivered via a dynamic eLearning platform that blends best-in-class educational techniques.
Dashboard Library
As external pressures continue to challenge companies to work more efficiently and effectively, data can be a powerful source of competitive advantage. The Veson Dashboard Library provides a collection of Veson created dashboards to empower our client base to get the full value out of the platform and use their data in exciting ways.
Over 70 built-in tabular reports included with VIP Analytics.
Customize your dashboards and reports to suit your needs.
Veson Help Center &
Knowledge Base
Self-service can rapidly accelerate the time between problem and resolution, particularly for routine or simple questions. In many instances, our clients know exactly what they need to accomplish and prefer to resolve their questions without a support inquiry. To enable them to do so, we maintain a robust library of self-help resources through the Veson Help Center & Knowledge Base. This repository continues to expand and evolve to provide the greatest possible utility.
100s of articles are available via the Veson Help Center & Knowledge Base.
Searchable by module, topic, user type, and more.
Around-the-Clock Support
Sometimes, support inquiries are necessary. When our clients need to troubleshoot more complex problems, we provide dedicated and responsive support resources that are globally distributed and available around-the-clock for clients in any time zone. For our cloud-based Veson IMOS Platform users, our support team can replicate client conditions remotely to accelerate problem resolution.
Support resources located in London, Boston, and Singapore.
Remote system access for users of the cloud-based Veson IMOS Platform.
Insight from the Veson Team
User empowerment is such a vital aspect of the digital journey. Our goal is to ultimately make each and every user a superuser by providing them the knowledge and tools they need to fully utilize the platform to perform their various functions more efficiently and effectively. When a user's life gets easier because of VIP, we know we have done our job.

Kirk Rzasa
Director, Professional Services
In addition to a full range of self-help resources, we prioritize delivering comprehensive and ongoing support to our clients. No matter your size and scope, or where you are in the world, we want to work in close partnership with you to overcome complex challenges together. I think that's what truly sets us apart as a company.

May Poh
Regional Support Manager, APAC, Veson Nautical
At Veson, we try our best to empower our clients every step of the way. Through Veson University, we aim to provide specialist training programs and certifications that will enable our clients to increase their knowledge and leverage the system's capabilities to their advantage.

Penelope Moutafidou
Regional Support Manager, EMEA, Veson Nautical
At the center of successful, sustainable digitalization is a user base armed with strong product and business knowledge. We partner with our clients to plan recurrent training for superusers and key stakeholders to ensure they can support their business as the industry and our products evolve. Veson University opens more opportunities to achieve this, as it is accessible anytime for our clients.

Brian Berry
Director of Technical Solutions, Americas, Veson Nautical
Resources to Accelerate Your Journey
Brought to you by the Veson Global Services team.
Brief
Continual learning is indispensable to the success of any digital transformation initiative. In fact, despite the pervasiveness of digitalization across sectors, the failure rate is still alarmingly high at more than 70 percent.
Download the Brief
Download the Brief
Brochure
Download the Brochure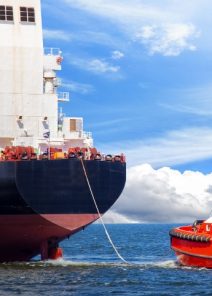 Download the Brochure
Download the Brief
Ready to begin your digital journey?
Veson can help you embrace change and maximize ROI. Discover the power of our proven partnership.