Grow

alongside our platform.
Digitalization is a journey, not a destination. As technological capabilities, industry realities, and business requirements within the maritime space continue to evolve, so too must the way in which our clients harness technology to drive transformation. By serving as dedicated and collaborative partners through waves of change, we will help your organization maximize return on its technology investment and grow alongside our platform.
Driving even greater success over time.
Client Progress Reviews
In an industry that fluctuates by the minute, change is inevitable. That's why we regularly touch base with our clients to review their progress in attaining the desired business outcomes and discuss anything that might require us to adjust course. Leveraging our knowledge of the platform, we assist clients in identifying opportunities for more comprehensive utilization and even greater value realization.
Regular client progress reviews to track progress and discuss changes.
Led by experienced maritime technologists and client success specialists.
Cloud Migration Services
For clients who are currently leveraging on-premises IMOS or potential clients utilizing another legacy system, the cloud-based Veson IMOS Platform (VIP) enables the remote access, advanced connectivity, and seamless data sharing required in today's dynamic maritime shipping ecosystem. Through expert cloud migration services, we help our clients rapidly navigate the move to the cloud without disrupting their flow of business.
70% of Veson's user base is on the cloud-based Veson IMOS Platform.
SOC-2 Type II certified for rigorous cloud security.
Business Process Mapping
Even the best solution cannot deliver the intended value if used amidst the wrong processes and workflows. That's why we provide detailed business process mapping services for our clients, meeting them where they are, and analyzing their existing processes and workflows in great detail. Together, we work to identify and capitalize on opportunities for optimization to achieve greater process efficiency, productivity, and value.
Experienced in driving process change incrementally, without disrupting workflows.
Built upon cross-functional engagement to maximize success.
Best Practice Training
For large, global maritime shipping organizations, best practices in one department or functional area often can unlock greater value for the entire user community. Through best practice training, we mine best practices from within your existing user base, share them with your entire organization, and work to transform them into standard practices that can help you drive user success and ROI.
Based on best practices from our 18,000+ user community.
Centered around actionable use cases to maximize utility.
Insight from the Veson Team
Digitalization is never 'over'. Instead, digitalization refers to the continuous evolution of technology within the business to drive new efficiencies and improve commercial success. At Veson, our iterative development approach reflects our commitment to progress. At the client engagement level, we embody this commitment by serving as a dedicated partner throughout the solution lifecycle.

Vishal Khattri
Regional Director APAC, Professional Services
Teamwork has always been and remains in the heart and minds of our people. At Veson, we take pride in working with our clients as one team, to understand their needs, provide the right support, deliver creative solutions and ensure they can leverage the system's capabilities to their advantage.

Penelope Moutafidou
Regional Support Manager, EMEA, Veson Nautical
Resources to Accelerate Your Journey
Brought to you by the Veson Global Services team.
Brief
Continual learning is indispensable to the success of any digital transformation initiative. In fact, despite the pervasiveness of digitalization across sectors, the failure rate is still alarmingly high at more than 70 percent.
Download the Brief
Download the Brief
Brochure
Download the Brochure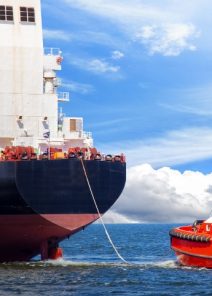 Download the Brochure
Download the Guide
Ready to begin your digital journey?
Veson can help you embrace change and maximize ROI. Discover the power of our proven partnership.